Commercial Cleaners
Brisbane
Quality Office & Commercial cleaning services Brisbane
Professional commercial cleaners Brisbane, offering childcare cleaning, industrial cleaning, and much more.
Multiple Cleaning Services is a well-established cleaning company in Brisbane with exceptionally experienced staff prepared to benefit any association of any size. We are adaptable and our offerings can be custom-made particularly to your necessities. Regardless of whether you're utilising one or the majority of our business services, we will deliver outstanding commercial cleaning and results.
Our highly experienced team have worked with a range of businesses throughout Brisbane, from small shops to multi-level office complexes, providing high-quality commercial cleaning services that include carpet cleaning, and much more, ensuring your workspace is kept in exceptional condition, whether you need a one-off deep clean or regular cleaning year-round, we have the team and industry-leading equipment to deliver.
Office Cleaning For Brisbane Businesses
The state of a business's office is crucial for everything from team morale to productivity and making a good impression on clients. Maintaining a clean and sanitary office environment is important for any business. Beyond providing a safe and healthy place of work for your employees, a clean and tidy office could be the difference between signing or not signing a new client!

One-stop Cleaning Solutions For All Your Office Needs
Luckily, the Multiple Cleaning team are experts when it comes to office cleaning. We can work around your business hours to provide minimal disturbance while ensuring all areas of your office are spotless when you enter in the morning. We also offer janitorial services and building maintenance, giving your company the convenience of one-stop contracting for all your commercial cleaning and maintenance needs.

An Australian commercial cleaning company you can trust
With years of expert experience, we are the Australian Owned organisation that you can rely on for all of your business commercial cleaning needs. Our service cost is moderate and reasonable which is unquestionably competitive with other cleaning contractors in this industry since we hire local employees to save time and costs. We are a small-scale organisation that continues to grow by providing high-quality service and results to meet the needs of businesses both big and small. As Specialised commercial cleaners in Brisbane, we have flexible working programs to suit the needs of our customers.
The Key Benefits of Regular Office Cleaning
When it comes to keeping your office space clean, a general cleaner won't cut it. You need a professional, commercial cleaning service tailored specifically to enhance your work environment.
Our services drastically reduce germs and sickness-causing bacteria in high traffic areas.

We properly clean hazards like grease spills in kitchens. A clean office is a safer office.

Our office cleaning allows employees to focus on work rather than being distracted by a dirty workspace.

We ensure your office and work areas make the best first impression on clients and visitors.
Why Choose Multiple Cleaning?
We have a reputation based on years of experience and hundreds of satisfied clients.

With decades of experience and vetted staff, you can depend on us for consistent, high-quality office cleaning.

We offer competitive prices tailored to your unique office cleaning needs – no job is too big or small for our services.

Experienced & Skilled Team
Our trained commercial cleaners are equipped with the techniques perfected from years in the industry.
We use green-certified solutions that are powerful cleaners yet friendly to the environment.
Our Streamlined Cleaning Process
We visit your office to understand your unique layout, high-traffic areas, and cleaning priorities.
Our services drastically reduce germs and sickness-causing bacteria in high traffic areas.
Based on the assessment, we provide a transparent, competitive quote customised for you.
3. Confirmation & Scheduling
Once you accept our proposal, we lock-in a schedule that aligns with your office hours and needs.
Our teams handle all cleaning tasks so you can focus entirely on your business, not cleaning.
What's Included in Our Commercial Cleaning Services?
Don't risk it with other cleaning companies that cut corners, at Multiple Cleaning, we operate with total transparency on what we include in your package.
Our Inclusions:
Carpets & Floors – Vacuuming, mopping, scrubbing, and spot treatment.
Furniture – Dusting, sanitising, and wiping down all surfaces.
Windows, Glass & Mirrors – Interior and exterior glass cleaning.
Bathrooms & Toilets – Disinfecting, scrubbing, replenishing supplies.
Tiles & Grout – Deep cleaning of floor and wall tiles as well as grout lines.
Frequently Asked Questions
Our Commercial Cleaning Services
OUR WIDE RANGE OF COMMERCIAL AND INDUSTRIAL CLEANING SERVICES
Outstanding Office Cleaning in Brisbane At Multiple Cleaning, we offer a range of expert cleaning services right here in Brisbane to commercial clients of all sizes and across different sectors.
School and Childcare centres are places of learning, creativity & Joy. We all know that kids are really messy therefore the places where they stay are the toughest place to clean. we understand the responsibility of the care center as they have to keep the place safe and friendly to kids, Teachers and families.
Are you looking for affordable high-quality bar cleaning services in Brisbane. We combine affordable pricing with top quality work and great customer service.
Hotels are seen as a home away from home and hiring a cleaning service is essential to keep customers coming back. Cleanliness, safety, and security are the most important details hotel owners must focus on and when it comes to the hotel guests, their rooms have to be even cleaner than their own homes.
The commercial cleaners at Multiple Cleaning Service provide quality aged care services across Queensland.
If you need Carpet Cleaning services in Brisbane, whether it's for office cleaning or any other type of commercial cleaning then Multiple Cleaning Pty Ltd should be your number one choice.
Warehouses can get surprisingly dirty. There's a lot of foot traffic, high ceilings, packages and vehicles that can bring in dust and grime. There could also be accidents such as spillages that will take a while to clean up.
Gyms, as well as sports and recreational centres, play a vital role in our communities. Having a fresh and immaculate environment to work out in does wonders for one's physical and mental wellbeing. It is therefore vital that these facilities are well maintained for hygiene reasons.
Multiple Cleaning Services provides the high-quality cleaning support builders need for both residential and commercial projects with our team of after builder cleaners in Brisbane.
Every business is responsible for creating a clean and safe environment for both customers and staff members. No matter what industry you're in or what you sell, it's important to maintain a clean retail store to help improve your brand's reputation.
The Key Benefits of Regular Office Cleaning
When it comes to keeping your office space clean, a general cleaner won't cut it. You need a professional, commercial cleaning service tailored specifically to enhance your work environment.
We write about industry developments, training, health and safety, commercial cleaning and advice for working with professional cleaners.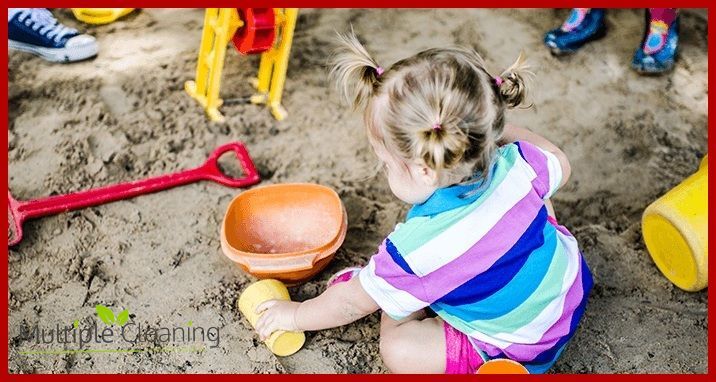 All workplaces need to be safe and hygienic. However, there are some places that require specialist cleaning, and childcare centres fall into this category. The last thing
Read More
Misty, Brisbane - Australia
I want you to know that your cleaners did an AMAZING job cleaning my home today! I was highly impressed with their efficiency and willingness to go above and beyond making sure that my home is dust free! I look forward to working with either of them in the coming weeks.
Jeff Bromley, Site Supervisor - Manley Services, Brisbane
We have always found them accommodating and professional…their staff are polite and do a thorough cleaning job every time. Highly recommend.
Jane, Brisbane - Australia
My husband and I are very satisfied customers and have been for over 4 years. Multiple Cleaning always keeps our home just lovely and are willing to accommodate special requests. I am glad I have a company I can trust and will do the same quality work each cleaning.
Vibushan, Brisbane - Australia
They were able to squeeze us in on very short notice and did an amazing job with a office cleaning for us. Thanks guys!
Patrick Cornacchia, Brisbane - Australia
We have been using Multiple cleaning for quite some time and are very happy with the service, they always turn up on time & clean with a smile.
Give them a go, you will be very happy.
Connie, Wynnum, Brisbane - Australia
Satisfaction! That's what you'll get when you hire Multiple Cleaning Service to clean your business. We've been utilizing their services for years, and we've been nothing but satisfied. They have always provided excellent customer service anytime we've had an issue it has been promptly addressed. They are thorough and efficient, and they clean to high standards. Thank you Multiple Cleaning for the wonderful job you do.
Adam, Brisbane - Australia
We appreciate your dedication to excellent service provided to our facility Monday-Friday. Your crew has been doing a wonderful job and we are happy with their work. Your crew exceeds my expectations and I congratulate Multiple Cleaning Service for their commitment to outstanding service. I would recommend your company to any business looking to get professional cleaning services.